Analytics and Reports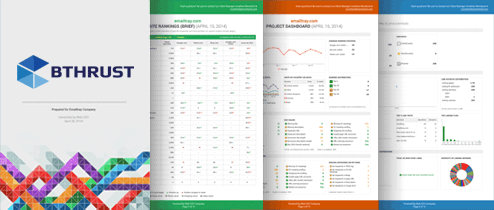 Monitor your campaigns. Turning Data into actionable insights.

SEO & PPC reports not only show your campaign progress but reflect highly on our capability as well.
Automatic Report Mailing Tool
To empower our clients we provide them with very powerful insights into their digital marketing campaigns. Our strong intuitive SEO dashboard enables customers to improve their business performance and boost sales without making things overly complex.
Graphs and charts on our SEO dashboard help business managers to understand their campaign data easily and act upon it to understand and fill the gaps. Fast analytics and ease of use enable our clients to scan through the information in minutes.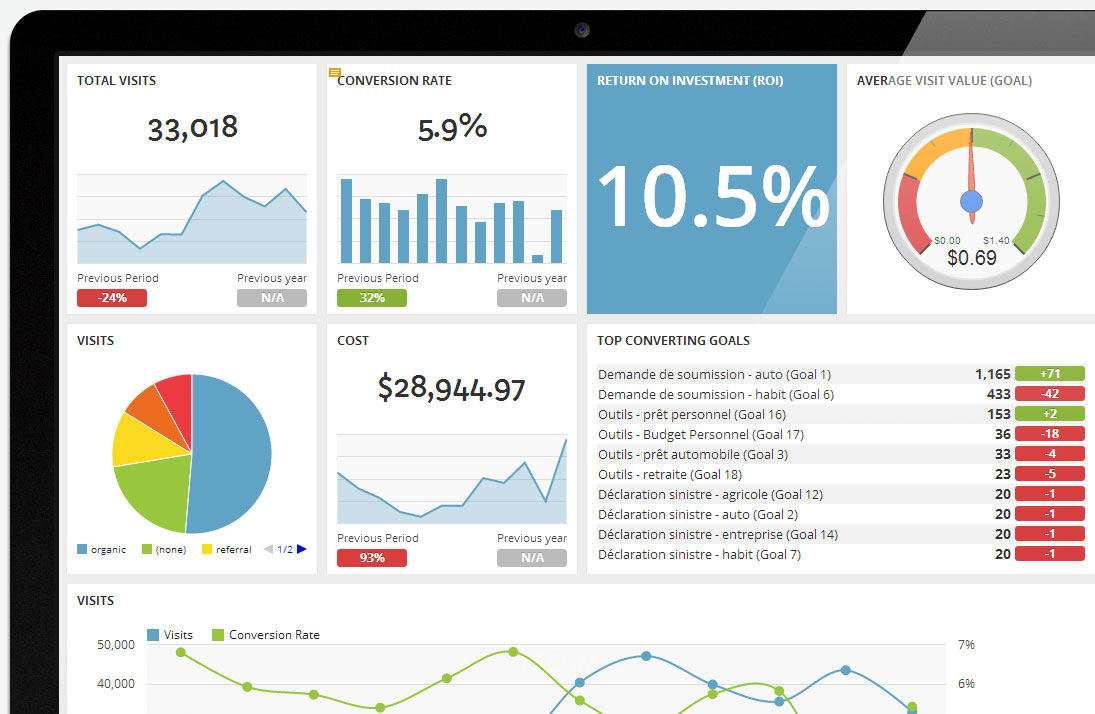 We combine multiple charts and different views to project the data in SEO and SEM reports. Best thing is that all data is updated real time every month. So you can view the data metrics and graphs 24/7 and carry out thorough comparisons with your previous campaigns or SEO ranking for previous months thereby understanding what we are doing and how we have made you to rule the internet space.
Each customer gets customized report as per their KPI. We don't load our clients with all the analytics data. Metrics from the analytics or campaigns are handpicked to ensure that clients are not overwhelmed with amount of data on their table. Important aspects of SEO and PPC campaigns are marked and highlighted so that clients may scan through and take necessary actions.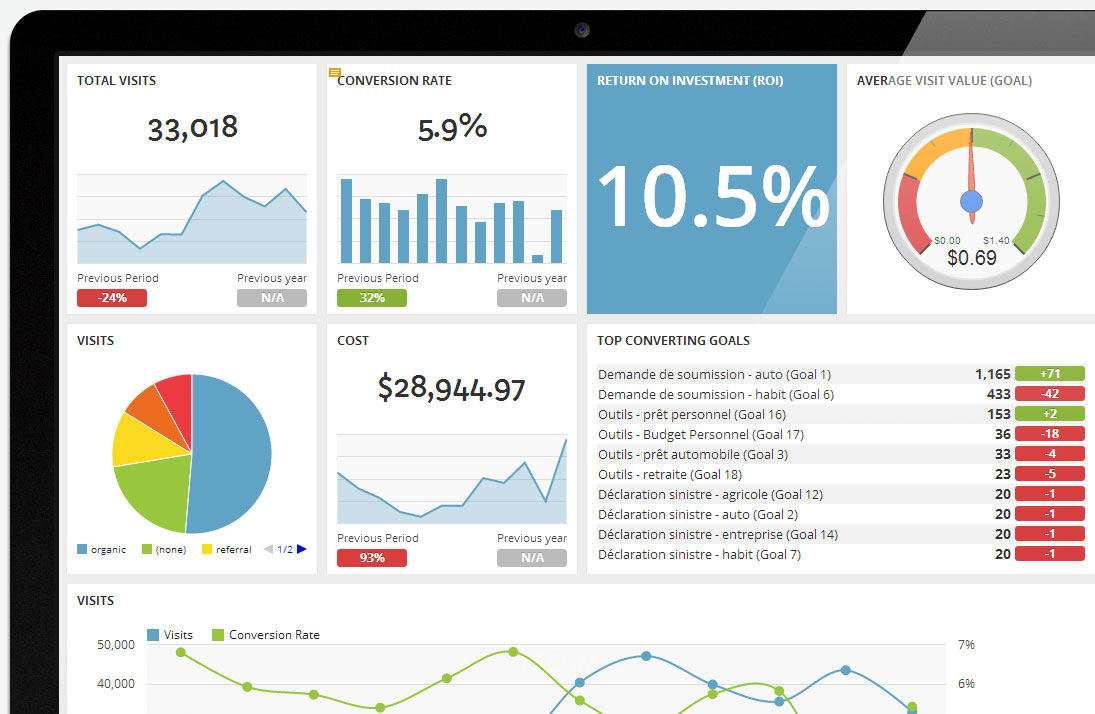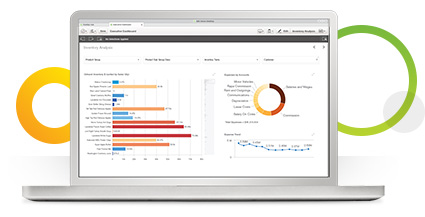 We are very flexible with the reporting. On customer dashboard, client has the option to convert the reports in pdf or excel format and download it to their machine or directly take print out. So clients have full control how they want to access or store the report.