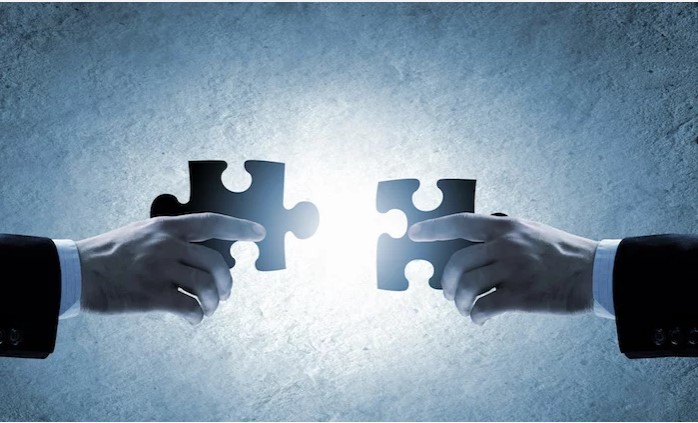 What Are The Factors To Consider For Link Building Strategy?
Anyone who knows what is SEO can tell you that link building is one of the main activities in the process. It is one of the main criteria for Google to rank your web page. This means that it is a very important process that you must know deeply about. There are various guides available or link building reading all of which are most likely to leave you confused. This guide is meant to help even the uninitiated to gain knowledge about link building.
In this guide you can familiarize yourself with the theory of link building, the training you will need for link building, the tools that are available and the various tutorials that can teach an SEO agency in Singapore more about link building.
Understanding the Basics of Link Building
We will start by knowing and understanding the link building. It is a process by which you build links from other websites to your website or more commonly known as backlinks. The aim of building the link is to divert people to visit your site. The links are built from influential or popular sites that your target audience is likely to visit.
It has been established that link building scores way above many other factors like meta tags or keyword population when it comes to Google ranking. That should tell you how important it is.
What Links Are Most Effective For Ranking Your Website
Each of the links is like points in favor of the website for ranking. The more links you have, the more likely you are to be ranked high. Google doesn't just give one point for each link. The links are also graded using various factors. Shouldn't we know what those factors are?
The authenticity of the page that has the backlink plays an important role. The position of your link is another factor that affects ranking. A link inside the content is valued more than those from the sidebars or footers. Using the same words as your keywords for the link is likely to be more effective. The relevance of the link to the content is also very important.
Skills That Help Build Good Links
Link building requires a lot of diverse skills. Every online marketing expert must have an analytical mind to study the competitor and formulate a strategy. He or she must have the creativity for good content and possess excellent communication skills. A good marketer will also need to be able to predict what will make someone create a link to your website.
Analyzing the backlinks of competitors is most important. It will help you to strategize in a better way. You can also try to create similar backlinks as your competitor. The other important thing is to take prompt action whenever an opportunity for a backlink arises. It also makes sense to get a tool that can alert you when someone links to competitor content.
Strategies for Creating Backlinks
It is worth finding out which backlink creating methods worked the best. An analysis of the methods can tell you which one can be most effective. This can be used as a guideline for you to follow. The top strategy remains the creation of content that can attract links due to the excellent value that it gives to the user. The content must be rich with a survey, good images and analytical data. Boosting the ego of an influencer could be a great way to earn backlinks. Interview them on our site or mention their name in your content. Websites whose earlier links are broken can be lured to link to yours.
Ways to Exploit Existing Opportunities
It is not necessary that a digital marketing agency in Singapore must always only look at building new links. There are already certain opportunities that you can use for creating a link. The first thing to do is to repair the broken links to your site. There could be links to error pages on your site. You can use the available tools to rebuild these broken links.
If someone is mentioning your brand name but hasn't created a link to your site, you can request them to do so. This is a good opportunity as they are likely to oblige. The same is the case with those who are using copyrighted materials like your photos. A gentle reminder to give you credit is enough to create a link.
Using Content to Create Backlinks
Posting your content on influential websites and blogs is a good way of creating a quality link to your site. But you must be very selective in where you post your content. Many sites are considered influential by customers. You may need to influence the site with a write-up about them to get a link to your site.
Changing your content to different forms could give you opportunities for backlinking. Make a video out of the content that you had as a blog. Create infographics from your existing content. These contents will allow being posted on different channels that can create a backlink to your site.
Be Present in Niche Sites and Forums
Posting your content in sites that are dedicated to your business niche is an excellent way to get backlinks. When you regularly post content, you are sure to create links that will help to increase traffic to your site. There are many niche business community sites where you get this opportunity for online marketing in Singapore.
The other place to be present in forums where your target audience will be regularly visiting. When you are actively participating in the forum you will get a chance to build links to your site. Showing your knowledge of the business can get people to trust you and visit your site.
It is not essential that you must use tools for link building, but they make the job easier. Different tools are available to make link building and they are categorized as per their functions. You have backlink checkers that will keep a lookout for competitor backlinks. Tools that research content will help in creating content that is best for creating backlinks. Some tools alert you when there is a mention of your keywords. There are outreach tools for organizing contacts and freelance sites for doing repetitive tasks.
Will the Importance of Backlinks Continue?
Even as Google is refining its methods of ranking a website, backlinks will continue to be one of the most important factors that it will consider for ranking a website. Google had experimented with not using backlinks and found that backlinks are very important to find quality websites.
Even if Google keeps updating the algorithms for ranking a website, organic link building will remain an important factor. It can also be expected that the search engine will have better methods to find unethical means of creating backlinks. PBNs could face action by Google. AI could help Google to find out the real sites from those that are network sites.