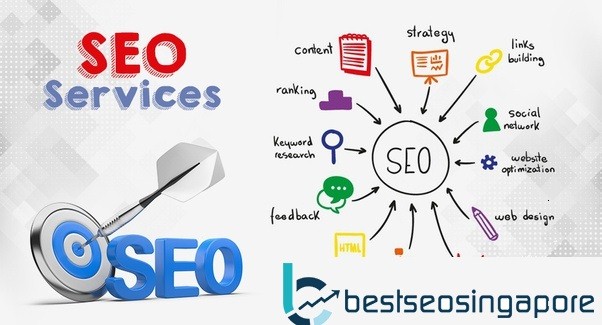 SEO Tips for The Small Business Owners
Many small businesses may not even have heard about SEO. If they are run by people who have been doing the same business for many years, it is all the more possible they have no idea what SEO is. Small businesses that are started more recently will surely have heard the term if they have a website. The people that created the website must have mentioned it to them. Whether you know about SEO or not, it is something that no business can do without. Even if your customers don't purchase your products online, it is essential to have SEO done so that you more people can know about your business. It makes sense to get the optimization done by the best SEO company in Singapore if you are looking at growing your business well.
Familiarizing Small Businesses With SEO
Most small businesses need SEO because it is the cheapest way to advertise your business. It is cheaper than paid ads and is more effective. SEO can get you wider coverage for the business. It is also essential because most of the people are searching for stuff on the internet. Even if they are searching for a local business, it is the internet that they use instead of a business directory as done in the past. You must appear as a result of their search if you hope to get these customers. For this SEO is essential.
Almost all businesses have websites today, including small businesses. But that doesn't make them visible to their prospective customers. There are only a few visitors to the website and these are probably people who already know that the business exists. There are no visitors from the search engine and this is because you have not optimized the web using an SEO agency in Singapore. If these small businesses start getting visitors from the search engines one can only imagine the kind of growth they will achieve. It is not that they are small because they want to be that way. It is because they don't have the money or manpower for marketing. This is where SEO becomes the best option.
Take This Step Before Thinking About SEO
If you want to do SEO you must be indexed by the search engines. Without these, there is no use doing SEO. When we say being indexed it means that search engines like Google, Yahoo or Bing must be aware that such a website exists. If you are not indexed then there is no way you are going to show up in the search results. Your website will not appear even on the last page of the search results. You must get your site indexed.
The best way to know if your website is indexed is to find out from Google Search Console. You can sign up for it for free. When you post your URL in the search console it should return a certain number of pages. Even if there is only one result showing it means that you have been indexed by Google. The ideal result will be to have as many results as the number of pages on your website. This will mean that Google has indexed all your pages and is aware of your website in full.
Indexing is normally done voluntarily by the search engines. Google constantly scans the internet for new websites. But this doesn't mean that your website will be indexed as soon as it is launched. It might take a few weeks. When Google scans the internet, it will find your website and crawl through the various pages on the site. This is how Google decides whether you have any information that is good to be shown to people searching for something. Once the website is indexed your website may appear on the search results page.
How Will Your Website Get Noticed by More People?
Before we talk about how more people can see your website, you must know why more people should see your website. For a small business with no marketing set up, the only place where people can know about your company is your website. Your website acts as your showroom and marketing set up. Your website can impart all the information like a salesman would do. When people see your website, they know what you do and can become your customers.
As many results appear when someone searches for a product, nobody may ever see your website if you are not on the first page of the search results. If you want to be on the first page and at the top of the page, then you must get search engine optimization done. When you do SEO for your website more people will see your website and know about your company. This will get more customers for your business and help in quick growth.