How to Optimize Your Website for Voice Search in Google?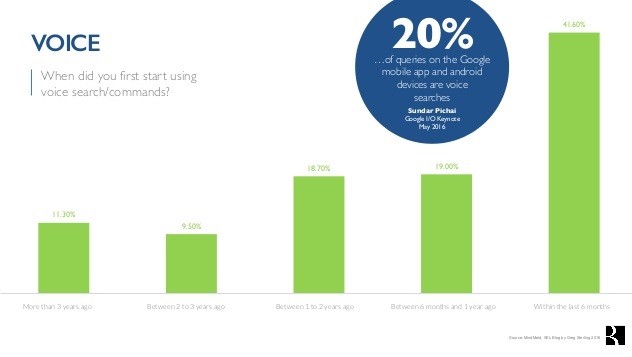 SEO services in Singapore have got pretty advanced and by now, Singapore has certainly got some of the best SEO companies to assist businesses with every possible support for an excellent growth. What is most commendable is that fact that SEO agencies in Singapore are constantly keeping up really well with every single development in search engine.
Needless to say, SEO happens to be the most evolving web technologies over the years. Search engine algorithms are fast changing and if you care to help your website have the best growth, you should strive to keep up with all the latest developments in Search Engine mechanism. Voice search has become the new trend ever since Google Home, Amazon Echo, Cortana, etc have become popular.
It is commendable about the way these companies have incorporated their voice assistants with several routine day to day activities from turning on and off the lights to listening to your favorite piece of music or listening to the weather forecast. Things are certainly faster using a voice assistant than browsing. For online businesses, it has become extremely important to comprehend how the voice search works and in what ways they can make the most out of it and this is where you actually need to hire a good SEO Company in Singapore.
Let us analyze a few of the important aspects for any website to appear in the voice search…
Websites with ultra fast page loading speed have a greater chance of appearing in the voice search
Neither users nor Google like slow loading websites and this is for the same reason that websites with a decent page loading speed always have a greater chance to appear in voice search. In fact, it is one of those first few important things that one should work on to ensure the best results. All the other things no matter if they are good or bad will simply fall flat on face if a website struggles with the page loading and let alone appearing in the voice search.
HTTPS secured websites are most likely to appear in Voice search
Needless to say, Google puts a lot of emphasis on safe browsing for the users and users can even turn on the safe search option in Chrome to filter out the bad websites. Wait a second, what's a bad website? Any website that may lead you to some malicious content is certainly a bad website.
Although Google has a list of those malicious websites to keep you out of every possible risk, it also puts a lot of attention on helping the safe websites appear more to the traffic and HTTPS secured websites always have a greater chance of appearing in the search results, be it traditional browsing or voice search.
Voice search tend to have more of natural language than keywords
One thing that we ought to understand is the fact that voice search works in a slightly different manner than traditional browsing. While traditional browsing puts a lot stress on keywords, Voice search uses more of natural language which is more like talking to someone, one to one. The more you understand this fact, the better you can capitalize on it.
This will help you develop a very voice search friendly content and what it implies is keeping things in more of a natural language with less of technical jargon so that the search engine finds your content in perfect relevance to the search query of the user.
Long form content have a greater chance of appearing in the Google voice search
One of the proven methods to rank content in the voice search so far has been Long form content. While the minimum size of a content is 300 words but it has been found that a content which is around 2500 words can great a better impact on the users in terms of engagement and also, it offers a very comprehensive picture of the topic. This is for the same reason that Google prefers helping Long form content in its voice search.
Content that appears in Featured Snippets is certainly going to appear in Google voice search
You must be already familiar with Google's Featured Snippets which is in the form of question and answer. As per a recent study, it has found that content that appear in featured snippet also appears in Voice search. However, if you are wondering as to how you can have your content appear in the featured snippets, it is really not that difficult.
All it takes is determining some of the most common yet important questions that users may have pertaining to a certain topic and at the same time, making a good attempt to answer these questions in your content. If Google finds you answer better than the other available answers available on its search engine, it will show them up in the featured snippets section.
Highly Shared Content has a greater chance to appear in Google Voice Search
Sharing content on various web 2.0 platforms is always the right thing to do and also, it has been seen that highly shared content often appears in the Google Voice Search. So, share your content as much as you can and have them quickly appear in the Google Voice Search.
There will obviously be both positive and negative comments. Also, you can comment for more clarifications on many of the discussion forums and find answers to many of your questions. Another thing you can do is post a question on platforms like Quora, Reddit, Twitter, Facebook, etc. This will offer you pretty valuable suggestions on the same day itself.
Get you business listed on Google My Business and use Local content if you run a local business
If you run a local business, things can certainly be a little easier and the next best thing you can do is list you business on Google My Business and also, put utmost attention on developing local content. This will increase the chance for your business to appear in the Google voice search too. In fact, this is something that has paid off really well for many of the businesses over the years.
Websites with High link authority tends to appear fast in Google Voice search
It has been seen that websites that have attained a substantial level of trust and authority from their links with the search engines tend to appear fast in the Google Voice Search.