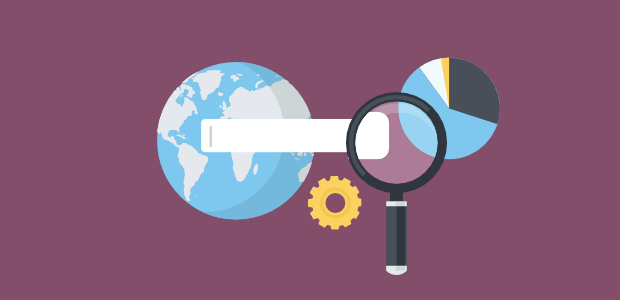 Get The Right Links For Better Ranking
While several factors affect the ranking of your website, backlinks have always remained one of the most important off-page optimization factors. While most of the work in SEO is done on your website, link building is an activity that is done outside the site. Right from when SEO became a major tool for digital marketing, backlinks have remained important. The main advantage of backlinks is that it improves the trustworthiness of your website and the content in it. When you have links from authentic websites or blogs to the content on your site, it is like being vouched by experts.
Though backlinking has remained very important, the way links are created has changed over the years. This is because Google has been refining the way it looks at links. Earlier it was enough to have a lot of links from other websites or blogs. But nowadays Google looks at the quality of the link and tries to find out whether the SEO agency has got it through white hat means or other methods. This is why it is important that you select an SEO service provider who builds quality links through the right methods.
Understanding The Importance Of Links
Ask any agency performing SEO in Singapore and they will tell you that the first task in SEO that they start is building backlinks. Building quality links takes time and it involves a lot of effort. This is why the service providers start that work first. It is better that you know how important backlinks are. Your website cannot rank unless you have quality backlinks. Google considers links as one of the most important factors in ranking. In fact, Google finds your website through these links. The search engine confirms that it is unnatural for a website to exist without links.
Links are a great way to get traffic to your website which will again improve your ranking. Backlinks are also essential to build trust in your site. When people see your link in an authentic website or blog, they believe that the content in your site is authentic. This will improve the trust people place on your website. But you must be careful about the links that you build to your site. Bad links can get your website penalized and you could lose the chance to rank in the search results page.
Know The Difference Between Good And Bad
Though there was a time when more links were better, it is not true anymore unless all your links are quality links. It is better to have fewer quality links than to have thousands of links with no value. You must be very careful that your SEO agency doesn't buy links from sites that are risky or of poor repute. This could affect the chances of your website being ranked. If Google suspects that the links were not obtained in the right way, it could prevent your website from ranking among the results. This means that nobody knows that your website exists.
Link exchange can be dangerous unless it is relevant to the topic and helps the user find answers to queries. Exchanging links for the sake of cross-linking can be dangerous. Another danger that many fall into is to stuff too many anchor texts in the content. If there are anchor texts that occur naturally then it is good. The solution is to use brand keywords or navigational phrases. Add your link to web directories that provide useful information to your target audience. You can add your link to directories that belong to your niche industry.
The Guide To Building Links
There are no sure-fire solutions to proper link building. However, an experienced SEO company in Singapore will have found out some ways to build quality links that will help in the better ranking of your website. One of the best ways to start building links is to ask friends from your industry to link back to your website. You can suggest the names to your SEO company who can ask for the links. You must make sure that these blogs or websites are relevant to your industry. Simply getting a backlink from a website that is not related to your business is not going to help at all.
Participating in online discussions is a good way to get links. Offer good content to sites or blogs that have regular discussions on your industry matters. When you start contributing good content to such forums, you can expect to build quality backlinks from these sites. The company that provides you SEO services can build the links from these forums. Your relationship with the forum can greatly help in this matter. You can get links from sites where you vouch for their products.